more than nuggets and bacon...
i have talked about craving chicken nuggets and blt's. but that is not all i am eating...
these are totally yummy...
you just add milk and put it in the blender. it makes two servings, but it fits in one glass... i am not gonna lie, i eat the whole thing.
a full serving of fruit, lowfat dairy... delicious.
and i can not get enough of these...
i swear the lime ones taste like margarita... but i haven't had a margarita in awhile. i could do without the wild berry. i wish i could buy a box of just strawberry and lime ones.
if i knew how to pick out a ripe pineapple... i would eat one a day.
but i don't. and don't even get me started about trying to cut one, i feel like i waste the whole thing. but i would die for some fresh pineapple.
this dressing...
oh my gosh. you have to try it. this dressing makes me want to eat salad every meal.
i ate this in europe at least twice a week...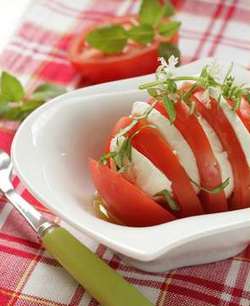 we were trying to decided where to eat out last weekend... i told matthew i would go wherever had a tomato and mozzarella salad. we couldn't find one. we ate olive garden instead.
i make this at home, and want to eat it constantly.
i am not just eating bacon and chicken nuggets... just so you know.